Inspiration is one of my favorite things to talk about, and this post will go through the artist and animators that inspire this project!  I'm constantly searching for styles and themes that are similar to my own, and my classmates and Evan have been really helpful in suggesting artists and illustrators for me to reference.

Kay Nielsen has been a great source from the beginning. I wanted to find artists who captured the whimsical, hauntingly beautiful nature of many fairytale stories, and Nielsen is among the greats. The way Neilson frames each picture is especially striking.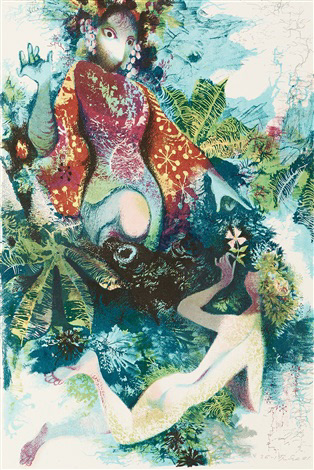 Next is Jiri Trnka. I might have talked about him already, but his characters have always appealed to me. I am not the best at gestural lines when it comes to drawing bodies, and my characters sometimes look stiff and rigid—so I keep Trnka's characters as a reference in front of me and it loosens me up.

For the last two, they have both done work on Disney films. Eyvind Earle has become a HUGE source for my project, from the geometric shapes to the linework to even the colors. I just love it all, and rewatched Sleeping Beauty to see how his gorgeous environment work moved in the film. Mary Blair also has beautiful work, but her colors inspire me the most.